Welcome to BSA Troop 1182-B and 1182-G!
Chartered by the Park West Lions Club
8620 Sunnygate Drive
Manassas, VA 20109
Wednesdays 7:30-9pm
Join us for Disc Golf!
Saturday, October 9, 2021, from 9am-11am.
We'll meet at Bull Run Middle school: 6308 Catharpin Rd, Gainesville, VA 20155.
We'll help Webelos Scouts with their "Stronger, Faster, Higher" Adventure and Arrow of Light Scouts with their Scouting Adventure and Sports Adventure.
Youth 11-17, interested in scouting, are very welcome to attend.
So we can BE PREPARED, please RSVP to: soup@mhpress.com
We hope to see you there!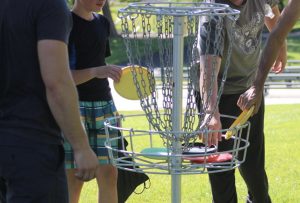 We'd also like to invite you to our Open House on November 3, 2021, from 7:30-9pm at Park West Lions Club.
We'll have all sorts of fun scouting activities, including campfire cooking, teaching basic first aid, knife safety, fire building, and learn about what we can do to make our community awesome.
Can't wait to meet you!
If you have questions or would like to come for a visit, please email: soup@mhpress.com.
To join the troop:
Girls:
https://my.scouting.org/online-registration/v2/fd4e9796-b1cb-4475-875a-6df91514197d/new/youth/youth-info
Boys:
https://my.scouting.org/online-registration/v2/904c548c-2252-46de-a75e-8044984af380/new/youth/youth-info
---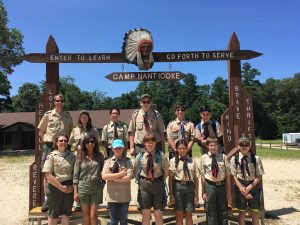 Troop 1182 is a member of the Prince William District of the National Capital Area Council of the Boy Scouts of America. Troop 1182 is an active member of the community participating in many service projects.